A little of my personal family history.
The 27 April 2009 was the 125 anniversary of Eduard(57) and Antonia (51) Kath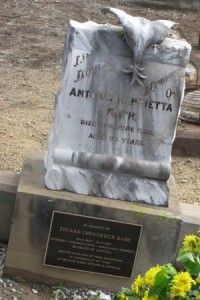 migrating in 1884 from Swidwin in what is now Poland to Australia with their four children Herman(22) Wilhelm(18) Heinrich(14) Auguste(11). After initally arriving in North Queensland they settled at rural Glenco in South East Queensland just west of Toowoomba.
At the time they were among the founding congregation of the local Lutherian church and last week end on the 2 May 2009, 125 years since their migration to Australia, my family, the descendants of Eduard and Antonia gathered to celebrate on those same church grounds, our family history.
Last year at the annual family picnic that my family have been having at Somerset Dam since 1964 my cousins announced that this year would be the 125 anniversary of the migration and asked if we should have a celebration. To an resounding Yes! Judy and Robyn set about over the last year preparing,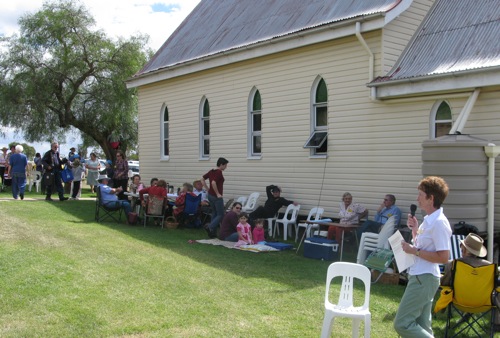 contacting and communicating to all the family that the celebrations were on. As you can see from the video we had an outstanding time with family picking over the information and photos of our heritage.
The huge amount of work that went into preparing for this I can't comprehend but only imagine. I can't express how much I admire Judy, Robyn and June for the amount of work that went into preparing for this celebration, pulling it all together and the wonderful time that we all had.
This is my family. Good people one and all and it was wonderful to see everyone come together for this once in a lifetime celebration of our heritage.
If your a family member visiting to see this video and images thanks for dropping by to have a look, thanks for coming to the reunion and thanks for being part of my family.
A video of my trip to Swidwin last year is in the previous post