Podcast: Play in new window | Download
It was just a stroll in the bush.
But that's how it always starts isn't it? Something innocuous and innocent then before you know it there's a maelstrom swirling around you.
[Podpress]
My girl and I were out for a stroll in some surban bush, not too far from the hustle and bustle but bush all the same, when a monster from mythology and lore became real.
WTF Drop Bears!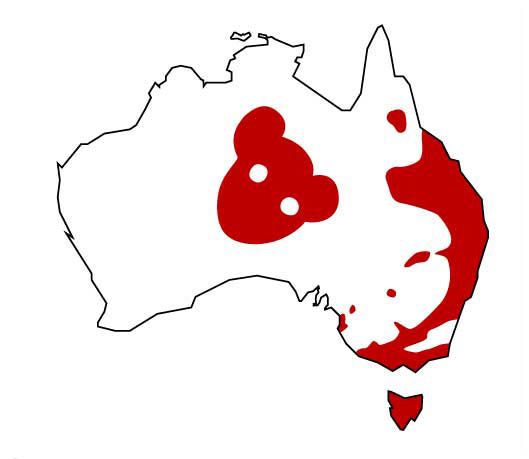 Drop Bears (Thylarctos plummetus) are something we hear of from time to time and some research has been done into their national dispersion but sadly the authorities seem to have created an approach of denial. There are many forums online which come close, I'm sure, to the truth but the upshot is the harm of a terrorising demon beast from our primal past hunts tourists and internationals. There is much information out there and from respected publications but still the danger is dismissed.
I could go on about it but I think the audio and the images say what this experience was like for me. Thank-you to everyone out there for your compassion and understanding. I'm a little rattled but I'll recover, however I don't know how I feel about going into the bush again after this experience, at least with people who may attract these monsters.
If you've had an encounter with a Drop Bear please mention in the comments of your experience. It may help others.