I've been very quiet these many months here on Your Story. I've been busy putting a few things in place, starting a new podcast and site. I have been a little bit head down getting everything done so to speak.
For two years I had wanted to sit and talk to with my uncle, Bill Kath.  Recently I finally got around to recording a series of conversations with him and published them on his own site to share his Life Story with my family and anyone who may come along from the greater community.
This inspired me to start a new podcast to help explain how the average person can now record, edit and publish an audio Life Story, then share that story with family and the world if they choose.
My other podcast Your Story is a personal passion and I would love, one day to travel a lot more and record stories from around the world. For three years now I have been learning and developing the skills needed to converse and produce audio while slowly going backwards financially. With Create Your Life Story I hope to create a podcast to allow me to develop an income that will give me the ability to continue to produce Your Story while helping others to gain some of the amazing benefits that I have seen from sharing personal Life Stories.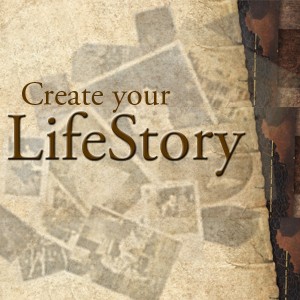 The premise of Create Your Life Story is simple. There are people who want to capture the Life Story of someone they know or there are people who wish to record their own personal Life Story. These stories are interesting initially for family but also for the greater community, if only they can be recorded and made available, before they are lost, as has happened for all of human history.
I now have the knowledge from producing Your Story and several other versions of audio Life Stories to share with anyone who is interested in learning how easy and available it is for them to do the same.
It's very early days but I have already produced a considerable amount of content to share that will give a lot of people a good start. I have even produced a free e-Book to help you get started.
Please come over to Create Your Life Story and if you know of anyone who may be interested in learning to record and share a life story, either their own or someone else's, please share this information.