It's now been 48 hours since I started this idea. I still don't really know what the idea is other than to do my best to stay present, accept things as they evolve and grab any opportunities or inspirations that come along.
However in the last few hours a couple of things have happened that I find interesting.
I've put out another podcast and the previous post here with some excellent reactions from the tweeps out there.
I've had 2 hours of a screaming chainsaw next door no more than 5 m away and been unconcerned by the deafening noise.
Chris who I do two days work a week with phoned me to say that he couldn't afford to have me work for him this week. To which I simply accepted the situation without reaction.
Then I get a call from the Red Cross Blood Service, so tomorrow I'm going in to donate platelets for the first time.
I've just been for an invigorating run around the city feeling strong and vital.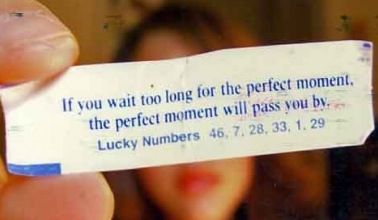 Nothing much really.
I'm concentrating on being very much in the moment and as I practice I notice that I'm gaining strength at it, constantly being more aware of my body and the events around me including what I'm feeling, seeing  and hearing as I type this.
If I was to think about stuff,  I'm very much in freefall, but right now I'm fine and that's all I'm concentrating on this week. So as I write this I'm immensely content and happy.
Things seem to be going okay so far…